ToR for National Consultant for Fish Pharmacology Course Curriculum Development
Date: December 01, 2019
Position Title: National Consultant for Fish Pharmacology Course Curriculum Development
Position Type: Part Time.
Reporting: Team Leader, WorldFish-USAID supported FtF-BANA Project, BSFF
Location: BSFF Head Office, Dhaka
Application Dateline: 14 December 2019
Vacancy: 01
Job Context:
BSFF is implementing the project "Work on policy consolidation and improvement in licensing, management process and effective use of aqua inputs" with support from Feed the Future Bangladesh Aquaculture and Nutrition Activity (FtF BANA) of WorldFish/USAID. Preparation of suggested curriculum on Fish Pharmacology is an important component of the project. Suggested course curriculum on Fish Pharmacology may be used by relevant educational institutions, government departments for training and private institutions with courses on fish pharmacology. Taking into account the work needed for the purpose, BSFF would like to procure the service of a National level consultant who would undertake the necessary work in this regard involving preparatory research, identification of all relevant materials, compilation of the course content on the subject with due consultation with members of academia, specialists and the representative of Department of Fisheries (DoF). The consultant will be hired for the purpose with the stipulation that he would work for three months from 1st January to 31st march 2020 and thirty man days during the period. The consultancy will start from 1st January 2020.
Job Responsibilities
The selected consultant will undertake the necessary research on the subject of fish pharmacology.
He/She will work to prepare to suggest course content of a curriculum on the subject- one for undergraduate student in the relevant educational institutions and another one  for a short course for in service government officials or for employees of private institutions.
The selected candidate will undertake consultations with members of academia, experts, and concern DoF officials as a part of his responsibilities in preparing the suggested curriculum.
The consultant will prepare reports for submission to BSFF at the end of each month his/her work outlining the progress of work.
In preparing the suggested course contents selected consultant will have meetings with members of academia, experts & DoF officials to find out their requirements and for this purpose he/she would suggest a plan of meeting.
The consultant will submit the first draft of his/her suggested course contents for consideration by 10th march 2020 along with the time span over which such courses should be organized.
The consultant will incorporate any suggestion for improvement in the proposed content following the submission of first draft and its consideration in the due process as part of the project "Work on policy consolidation and improvement in licensing, management process and effective use of aqua inputs"
The consultant will submit the final draft by 20th march 2020.
Qualification of the Candidate
Ideal candidate shall be a university professor in the relevant subject with specialization in the areas of fisheries and aqua culture should have a PhD in Fisheries Science/Aquaculture/ Fish Disease/ Fish Pathology/ Fish Pharmacology or relevant subject.
Teaching experience for at least 10 years in a renowned university either at home or abroad.
He/She should have research publication in relevant subjects, preferably in renowned journals after due peer review.
Good knowledge on fish pharmacology, fish diseases and diseases treatment process.
Good drafting skill in English and ability and ability to prepare a draft outlining the context of assignment, the work carried out to complete the consultancy, the methodologies followed, preparation of final report on the end of the consultancy assignment.
Excellent analytical skills,
Excellent English writing capacity as well as presentation and reporting capacity.
 Work duration: Thirty Man-days within three months starting from 01 January to 31 March 2020.
 Interview: The short listed candidates will be interviewed by BSFF selection team.
Salary& other Benefits: The selected consultant will be offered suitable compensation package following the agreement between the BSFF and selected consultant.
Payment would be paid in installments by BSFF in terms of agreement between BSFF and the selected consultant.
The consultant will be entitled to permissible expenses in connection with assigned work which BSFF will work out with the selected consultant.
In no case any expenses would be reimbursed which are not permissible under BSFF project rules and regulations.
VAT and AIT to be paid under relevant government rules and regulations.
The interested candidate should contact with BSFF in writing by 10th December 2020 expressing their interest to apply for the consultancy, on receipt of their communication they will be contacted for the interview before final selection.
With the interested candidate may wish to send their CV with full details on present jobs, educational qualifications, experiences and any other material which will help examination and consideration of their eligibility for the consultancy.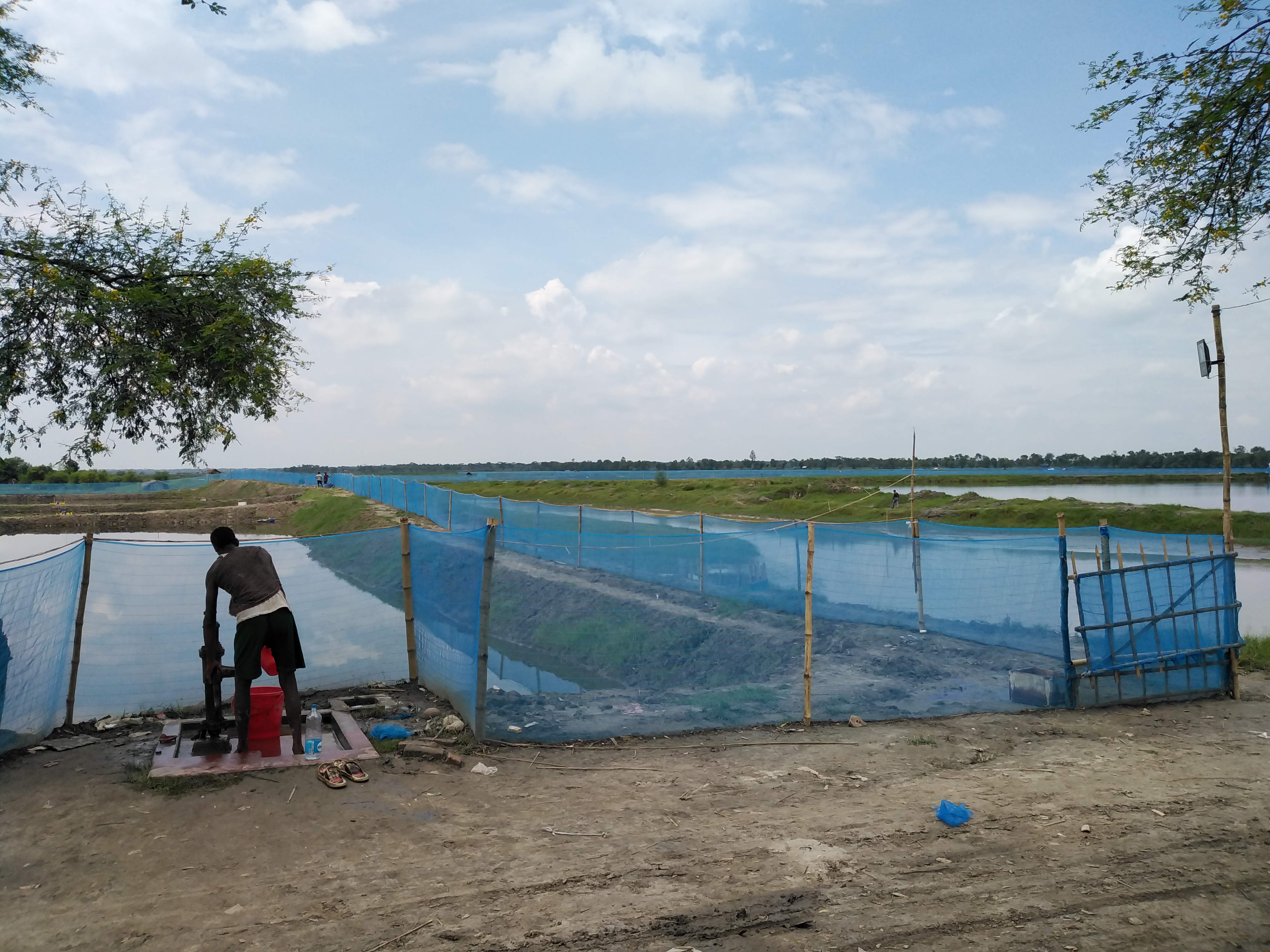 Please send your application to info@shrimpfoundation.org