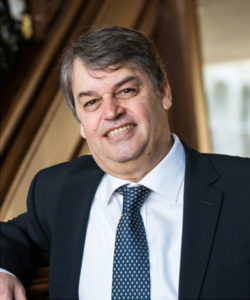 A prominent industrialist of Bangladesh and philanthropist, Mirza Salman Ispahani who is Chairman of MM Ispahani Limited and an important member of Board of Directors of Bangladesh Shrimp and Fish Foundation, has been elected the President of the prestigious International Cotton Association (ICA) for the term 2017-18.
The ICA was formed over 175 years ago when a group of cotton brokers in Liverpool created a set of rules for regulating the sale and purchase of raw cotton in 1841. About 90 percent of the world's cotton is traded under bylaws and rules set out by the ICA, a not for profit. It has over 550 members who represent all sectors of the supply chain. The ICA offers arbitration, training, trade and networking events, plus cotton testing and research.
Mr. Salman Ispahani's election is a fitting recognition of the great distinction with which he has been contributing to trade and industries in Bangladesh, especially to cotton and textile trade and industries. The many businesses and industrial entities that he leads have been contributing significantly to trade and economic development of Bangladesh. Their contribution to the promotion of education at all levels, from Primary to University, is well recognized. He is also well known for his many initiatives to help the disadvantaged sections of the Bangladesh society. Mr. Ispahani's association with the Bangladesh Shrimp and Fish Foundation (BSFF) has been instrumental in the development of the fisheries and aquaculture sector of Bangladesh through implementation of BSFF's growth oriented interventions.
The Bangladesh Shrimp and Fish Foundation fraternity congratulates Mr. Ispahani on his much deserved election as the President of ICA.