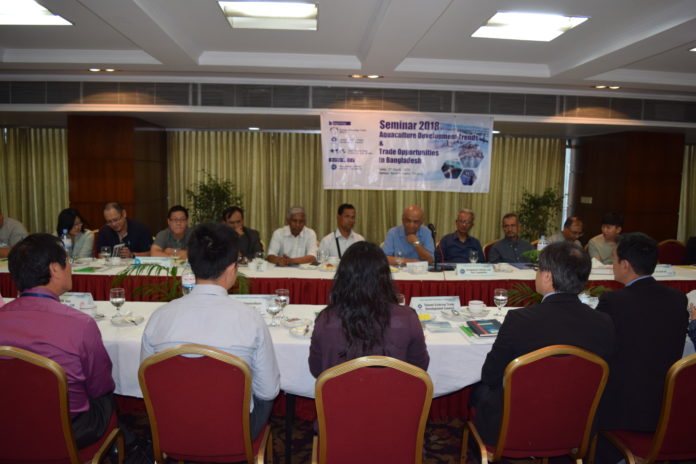 Venue: Hotel Sarina, Banani, Dhaka
Bangladesh Shrimp and Fish Foundation (BSFF) in support of Taiwan External Trade Development Council (TAITRA) organized the luncheon seminar in the 1st day of trade meeting to facilitate comprehensive information sharing on the development of fisheries and aquaculture sector of Bangladesh and potential business opportunities in the aquaculture sector. The Taiwanese business enterprises were also introduced their company and their products in the seminar. All together 41 participants took part in the seminar. Seminar proceedings include there presentations, two from BSFF and one from TAITRA. The presentation title are as follows.
Present Statues of Aquaculture in Bangladesh,
2. Aquaculture Inputs Imported by Bangladesh and Business Opportunities towards a
Sustainable Aqua Industry, and
3. Taiwan Aquaculture Industry and Trade Opportunities with Bangladesh.